I'm not quite sure what to make of the following comments and photos I received from a person who claims to be an ex-KBR employee. Perhaps someone searching for the truth? Interesting. I'll post more if anything else is forthcoming.


Kenny
*******************************************************
I was a truck driver in iraq also. I never experienced the health problems. However I have seen other things there. I had a co worker killed and it was covered up.

I have also seen photos of Tuwaitha. (google it if you dont know what it is)

Saddam's people were working on something at Tuwaitha, it was covered up and the UN never had the place "under UN seal" as they like to put it.

The state department pressured our procurement people to buy supplies from the Arabs and Turks that was over priced and sub standard. I had a Lebanese co worker quit over it as he was trying to do his job the best he could and then was told to buy junk instead.

anyways if you want to see what was found email me

I am for the war, however something stinks on both sides. I feel like we are being played against each other.

~~~~~~~~~~~~~~~~~~~~~~~~~~~~~~~~~

Clues
To know who took the photos look at the mailing address on the wall... Google the various parts of the addresses to see who did the cleanup. Then look for what agency awarded the contract. I get to State Department... State released the report to congress but omitted major finds what you see in these photos. I have hundreds of photos by the way.


~~~~~~~~~~~~~~~~~~~~~~~~~~~~~~~~~

Chemical weapons found at tuwaitha. Why would this be covered up? Bush and Cheney do not benefit by the supression of this. The only benefit served is to cause more chaos. Who does this chaos serve? Is it a natural breakdown of order? Is it a third party? Russian soviet types coming to power in the USA after their masters have fallen? Chinese communists? Is it a homegrown divide and conquor? The whole mess of conspiracy theories seem like disinformation to hide the real one maybe? Ps by the way steel does not have to melt to lose its strength or be formed. Think how hot a blackmiths forge heats up steel to make a horseshoe. Steel loses its strength at a couple hundred degrees. Gravity does the rest...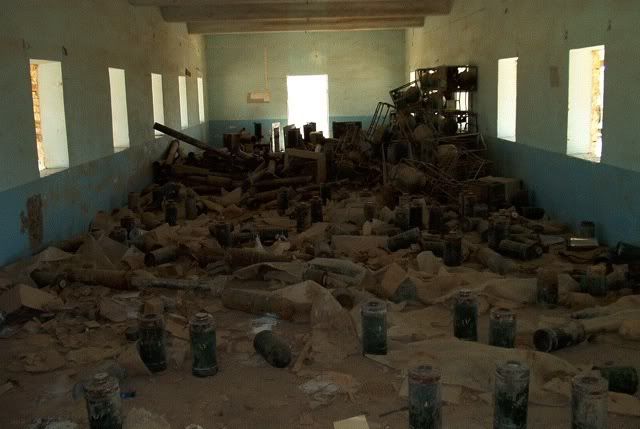 ~~~~~~~~~~~~~~~~~~~~~~~~~~~~~~~~~~

Machine shop for radioactive materials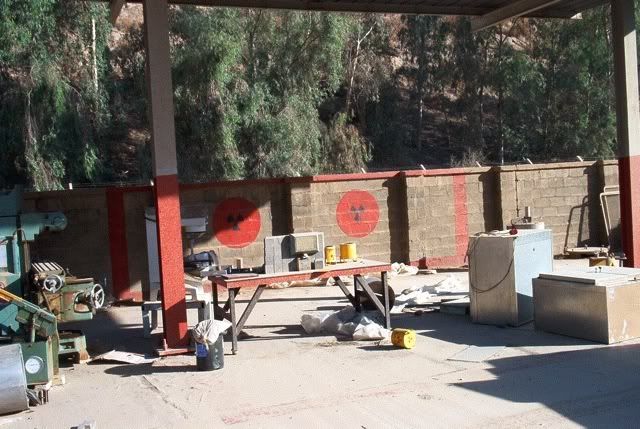 ~~~~~~~~~~~~~~~~~~~~~~~~~~~~~~~~~~~

Here is a interesting photo. Look at who is pictured on the yellowing photos of the window. One is of Uday Hussein. Based on photos I have seen of him prior to the war I would say that the news photo was taken not long before the war. Now look at the news accounts. If this place had been shut down in 1991, as calimed by the UN, would there not be a younger photo of Uday? Considering that the place was supposedly under UN seal and inactive. Think about the anti war movment and what it is based on. We did not find WMD so therefore it did not exist so the reason for the war was invalid. The whole mess from my inside view looks like the chaos in the US was deliberatly created. I know what department was in charge of this project. The why it was covered up eludes me. People on the right are quietly saying that Bush is not in full control of his administration. They say that the unelected bureaucrats are the true rulers. Much as in the same way the Mandarins were in charge of China in its ancient history. I am not a conspiracy guy but something in Washington is amiss. It is like a split personality person in charge.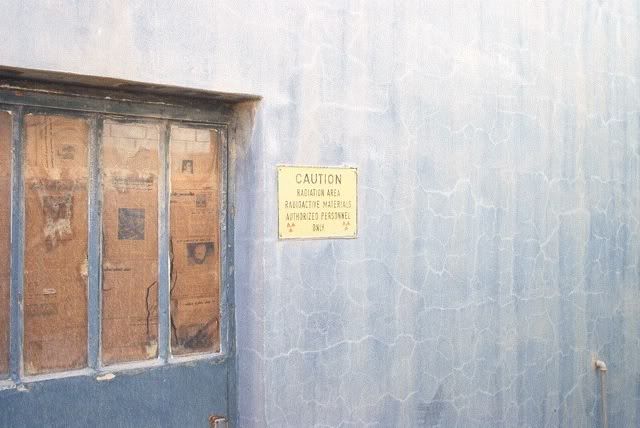 ~~~~~~~~~~~~~~~~~~~~~~~~~~~~~~~~~~

Here is something strange found in tuwaitha. It was important enough that a sat phone call was made and this helecopter was dispatched to pick it up. The markings are in German.