A Voice From Vietnam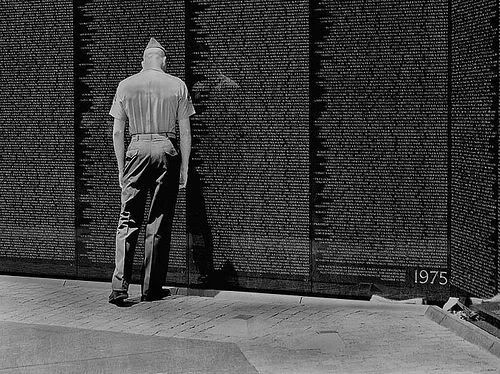 In light of recent "
revelations
" about the current generation of potent pot and the latest news of the
big pharma
patents of marijuana products, I'm reminded of an old friend.
Morris was a few years older, one of the guys we kids looked up to. Fun loving, friendly, had the girls and the car. Someone we wanted to be like when we grew up.
But a funny thing happened on his way to the good life. Vietnam called and he wasn't a "Tennessee Volunteer". Drafted and without a college deferment or a rich daddy, Morris began his trip to a personal hell from which there was no return.
After Morris returned from his "tour" I noticed a big change. He was quiet and didn't get out as much. It took a couple of years but I found out why.
Like so many others, he picked up a habit in 'Nam. Heroin.
Morris was not your stereotypical junkie. He worked as he could and stayed out of trouble. Although the local law knew about him, I don't think he was ever arrested.
He lived with his demons in private, alone most of the time and I could never get him to tell his Vietnam story. Perhaps it was too painful to talk about and most likely the heroin kept those thoughts in the background.
Alcohol and weed were also a part of the equation. The Mexican marijuana at that time just wasn't strong enough for Morris. One day sitting around his house with a few others and partaking in a shipment of fine Jamaican weed that had come into town, Morris said one sentence that I have never forgotten.
"If I had pot this good everyday, I wouldn't need the junk"
He was onto something here but the potential was never realized. After about a week the Jamaican was gone so Morris went back to his "Vietnam pain reliever" and the cycle of addiction continued.
He died in his early 40's from liver failure in a VA hospital.
Morris' name is not on the Vietnam Memorial but the year he spent in 'Nam killed him just as sure as the Viet Cong bullet brought down so many others. He wasn't an anomaly. I'd say his story was repeated over and over again in the aftermath of the war and the failure of society, family and friends to help.
We'll never know if "potent pot" could have saved Morris. We do know that the brutal "war on drugs" is a fraud that our criminal government perpetuates for its' own benefit.
The VA has a history of
drug experiments
using soldiers as
guinea pigs. Isn't it time we considered medical marijuana as an alternative to the poisons now used?

Our veterans deserve better.