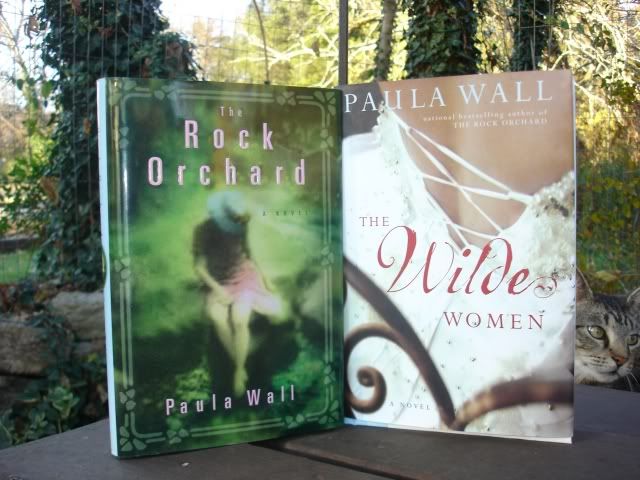 The most gracious author,
Paula Wall
of the Fairview TN area, donated copies of her two novels,
The Rock Orchard
and
The Wilde Women
to our very small local library.
Paula's southern style writing with humor has garnered much
acclaim
.
The movie rights for The Rock Orchard have been picked up by a Hollywood studio but due to the economic downturn it may take a while for it to reach the silver screen. We'll wait.
Paula and her husband Bill Carpenter have had a somewhat rough year since the Feb. 5th tornado severely damaged their home and downed a great number of trees to their state park like property. I posted a few aftermath pictures of their home and the area
here
. Things are coming back together and we wish them well.
Thanks again Paula.
Links:
Interview

Excerpt from The Wilde Women
Excerpt from The Rock Orchard
paulawall.com