From
aangirfan
:
Disinformation Agent?
Mumbai Attackers wer 'Hindus' and 'White Men'
*******************************
Terrorists planned to kill 5,000 in Mumbai attacks
MUMBAI attacks & the Bollywood Plot
Mumbai attacks: Seven terrorists were British, claims Indian government
Mumbai Attacks Pave Way For Obama Into Pakistan
11/27 Mumbai Terror attacks
As soon as you hear the name Al Qaeda, just insert U.S. in its place. Obama/Brzezinski want to make a foray into Pakistan and start a larger war in the East (Russia/China)

This apparent false flag attack is to get the ball rolling.
more


The Israeli Mossad False Flag Operation Strikes in Mumbai
By Excalibur | November 30, 2008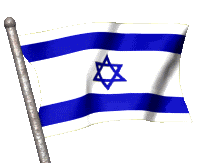 Well of course Jews like Foxman use the Mumbai incident as an opportunity to promote the 'war on terror.' Once again, Muslims are made the 'enemies' of all mankind, rather than the Zionist Jews, who are engaged in ethnic cleansing of Arab Muslims & Christians in Palestine and responsible for world wide chaos since the inception of their rogue state of Israel. http://www.daily.pk
Chabad House and the Mumbai Operation
Mumbai attack: Was Nariman House the terror hub?
'Bentzion was slumped over a Talmud' - jpost

Chabad hero nanny heading to Israel - jpost

Benzion Chroman.


Israeli experts: Slow operation meant 'no chance' for hostages at Mumbai Chabad house -
Haaretz
Is 'the most dangerous man in the world' behind the Mumbai attacks? -

Haaretz
Mumbai - Who Killed the Other 7 Captured Terrorists?
Dont's Mumbai Savageries Mean We Should Take Pakistan's State Away From Them?
India's Internal Security Police are now holding and questioning an identified Israeli Mossad agent
Joey Jeetun