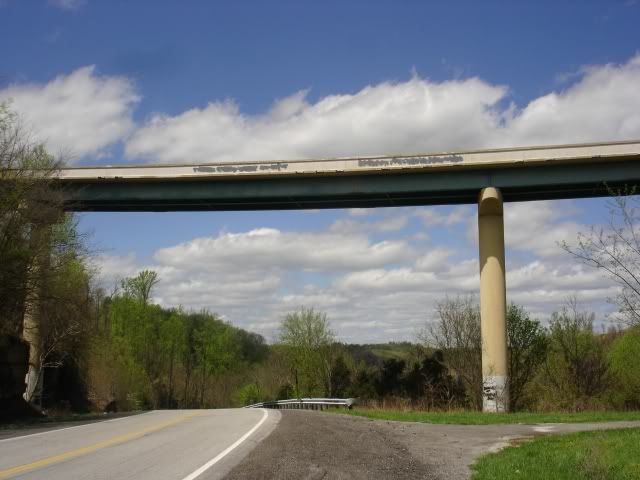 The Frank Walkup IV Memorial Bridge
middle Tennessee
A young man,
Frank Walkup
, is dead, an Iraq war casualty. 23 years old with a wife, he never had the opportunity to have children and raise a family.
The old men who were the cause of Frank's death are now going home with their families and taking with them more money that they can ever spend.
Liars and war criminals walk away from their deeds while the youth are buried.
Frank has a memorial as voted by the
County Commission
on Jan. 17. A million dollar bridge to nowhere that never should have been built. He lost his life in a war that should never have been fought.
I hope his family finds some consolation.
I just don't forget and forgive the criminal death merchants very easily.