Is your school district running out of money? Are property taxes rising to pay for substandard education? No problem. Just partner with the military.
The Marines would share costs of operating the school, including paying for teacher salaries. DeKalb would pay for benefits.
Will the constitution be taught in these schools?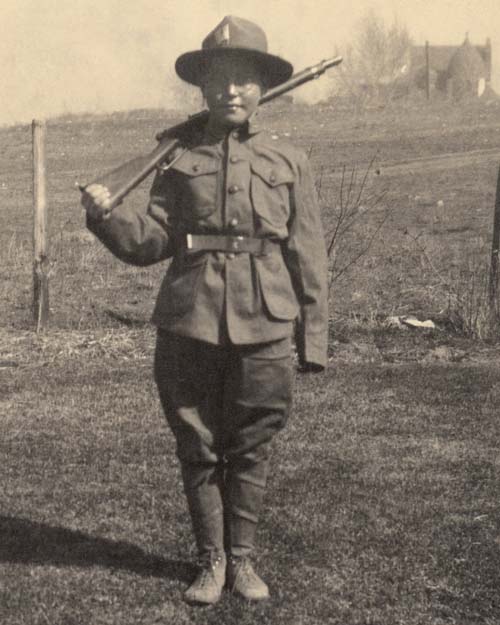 Despite protests, DeKalb proceeds with Marines school
County plans to open public high school in partnership with U.S. Marine Corps




By Kristina Torres The Atlanta Journal-Constitution March 23, 2009

DeKalb County school officials are forging ahead with plans to open a first-of-its-kind military-style public high school, despite a growing campaign by activists upset at the involvement of the U.S. Marines.


"It's the worst thing that's ever happened in Georgia education," said Michael Burke, a DeKalb resident and spokesman for the Georgia Veterans Alliance, a group that aligns itself with the work of the Georgia Peace and Justice Coalition, among others.

"The whole thing is just a ploy" to help the Marines recruit, Burke said. "We expect to fight it tooth and nail."

That response irritated DeKalb school system officials. They said it stereotypes the proposed Marine school and students who may be interested in it. The protests — mounted largely through e-mails and letters — have not deterred them, they said.

"This is not a training ground to send kids into the military," said DeKalb schools Superintendent Crawford Lewis, whose system, with 99,700 students, is the state's third-largest. "My job is not to look after a portion of children but all the children. One size does not fit all. For the mom who believes her child is capable of going to college but lacks discipline, this is a choice."

A DeKalb school spokesman said Monday the system has hired a commandant for the school, which system officials hope to open in August. The commandant was selected from a list of three candidates from the Marines.

A memorandum of understanding with the Marines has not yet been signed, although DeKalb school board members authorized the school's concept Sept. 9.

The DeKalb Marine Corps Institute will be the first of its kind in Georgia, and joins an expanding network of such schools nationwide. The first public military academy opened in Richmond, Va., in 1980, and more than a dozen now exist in places from New York to Wisconsin. more
Military high schools and possible mandatory 'volunteering' for all of our kids. Creating a youth police state, one step at a time.

The Generations Invigorating Volunteerism and Education (GIVE) Act
has been passed by the house and now goes to the Senate. As with all things 'government' there are hidden agendas.
GIVE Act outlaws citizens' right to protest




It is another sound good piece of legislation. H.R. 1388 has a creative title; The Generations Invigorating Volunteerism and Education (GIVE) Act. 321 representatives of the people voted approval for this legislation which, among many other things, strikes a blow to the rights of people to mount any protests against legislation. Listen closely, it outlaws the right to mount protests against proposed legislation.

This act is being presented as part of Pres. Obama's goal of establishing a national service program. In his speech delivered in Colorado Springs, CO he wanted "a civilian national security force that's just as powerful, just as strong, just as well-funded" as the the military." As Rahm Emanuel further explained, "It's time for a real Patriot Act that brings out the patriot in all of us. We propose universal civilian service for every young American. Under this plan, all Americans between the ages of eighteen and twenty-five will be asked to serve their country by going through three months of basic training, civil defense preparation and community service."

The GIVE Act would extend funding, through 2014, for AmeriCorps as well many other organizations that would either be extended or created. Among these are the National Civilian Community Corps, Learn and Serve Programs, the Investment for Quality and Innovation program, Campuses of Service, Innovative Service-Learning Programs and Research, an Education Corps to address unmet educational needs, a Healthy Futures Corps to address unmet health needs, a Clean Energy Corps to address unmet environmental needs, a Veterans Corps to address the unmet needs of veterans and their families. Overall it is the goal to reach at least 250,000 serving in a volunteer basis. Overall, it sounds good to the ears yet 105 representatives voted in opposition to it.

Perhaps one of the key reasons there were so many votes against this supposedly good act was the little amendment buried down as the 12th Amendment to the act. Remember it is the little invasions to our liberties that open cracks for increased federal power and decreased freedom. "Amendment to prohibit organizations from attempting to influence legislation; organize or engage in protests, petitions, boycotts, or strikes; and assist, promote, or deter union organizing." Those in support of this legislation will argue this amendment is limited in scope and is not meant to interfere with the rights of citizens to protest, petition, boycott, or strike in resistance to government proposed laws.

However, the people associated through service under the GIVE Act are considered volunteers, still free citizens, yet it will be unlawful for them to take part in any protests against any legislation. This is as close to a sedition act, a violation of 1st Amendment rights, as has been proposed in recent history. A basic right as a part of our natural, inalienable rights, is to resist government. Our founders not only knew it was a right but it was a responsibility. This legislation begins to break that down significantly.

What can you do? Research this legislation and the amendments to see if you feel as outraged as this examiner. Contact your representatives and chastise those who voted for it while sending a note of appreciation to those who stood against it. Keep an eye on your Senators and help defeat any attempt to carry the GIVE Act into law by contacting them and letting them know you oppose this violation of our natural right and responsibility as patriotic Americans.