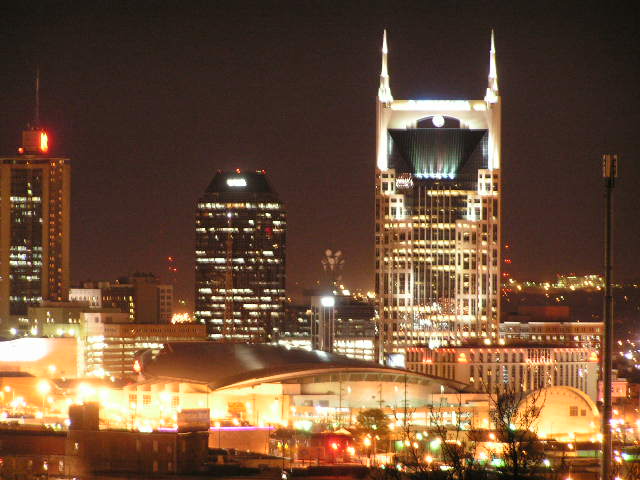 Nashville's
Batman Building
will go 'dark'
The 'top' story tonight on local
WKRN
TV is the hype over "
Earth Hour
" at 8:30 pm on Saturday.
In Nashville, the ever lit Batman building will dim, honky-tonk bands will play acoustic, the Predators hockey team has an early 5 pm start for respect and Al Gore will masturbate in the darkness of his mansion over his 'carbon credit' monopoly board.
OK, I made that last one up but you never know.
All of this spin to increase awareness about 'global warming.' Not a word about the centralized monoliths that control the electric grid. It's all our fault for turning on the lights.
Everyone wants a clean planet and if the truth be known we could have had decentralized energy sources many years ago. Greed has prevented it and now we'll have to pay up in carbon taxes and ever increasing energy bills just to continue to flip a switch.
I can think of a few more 'hours' we need to have.
No TV news lies hour.


That would mean a blank screen.



A congress without lobbyists hour.


Withdrawals would set in but not long enough for them to do themselves harm.



An Obama free hour.


With all of his mandated face time lately, it's unlikely he would agree to this.



A no war hour.


The military industrial complex would not like this, the bankers and Israel would have a fit.



A no arrests for marijuana possession hour.


Cops would have to do something else, like maybe catch a real criminal.



A no killing of animals for meat hour.


Probably not, McDonald's might fall behind in getting their shipments.



A no tax hour.


That would stimulate the economy a little.





You can probably think of an hour you might want to become international and increase awareness of a certain issue.
But if there's no profit to be made from it, you can forget it.