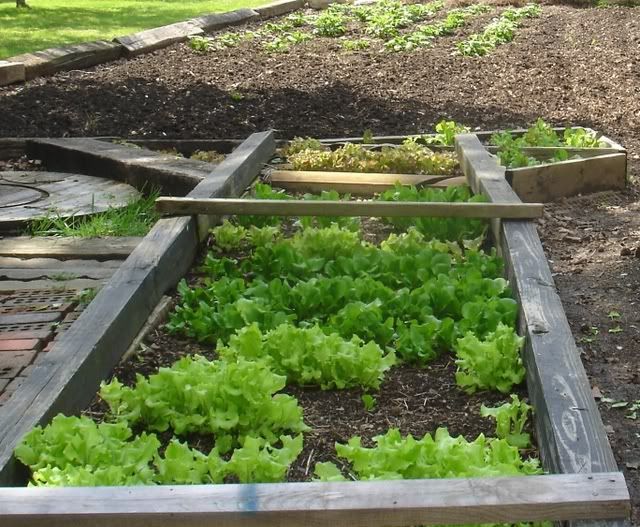 One thing I learned about gardening from the old timers many years ago was that in order to get really good cool weather crops you have to plant as early as possible. It pays off to prepare your beds during the winter and be ready to plant when the opportunity arises. Raised beds are a plus. Due to rain and cold, I was actually about a week late from what I planned and most of the early crops didn't go in until March 3.
We've been eating lettuce and spinach salads with a little broccoli, spring onions and chives added in for the last three days so that was only 42 days from planting to first meal. The potatoes and peas are coming along nicely as are the 21 six inch high garlic plants from two bulbs. We should have salads everyday for another 6 weeks.
Not everything has gone so well. About half of the Vidalia onion plants died and the cabbage plants are not looking good. Perfection is rare in an early garden.
With a little weather cooperation, all of the summer crops except sweet potatoes will be planted by this weekend.
As food prices take a big chunk out of everyone's budget, I have a feeling we will need all of the good fresh food we can grow, eat and preserve.
Gardening still remains one the endeavors we can undertake for ourselves and our families without government interference. At least for this year.