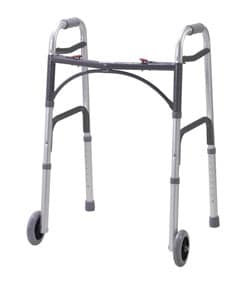 An older friend of mine had knee replacement surgery Friday and came home today. He has medicare and also pays dearly each month for supplemental insurance from
Healthspring
.
The doctors thought that he wasn't progressing as well as expected and approved a short stay in a local rehab facility to speed up his getting back on his feet and to keep an eye on him. The hospital social worker go between also initially got the rehab OK'ed but at the last minute the word came that a Healthspring 'board' denied it.
So once again a 'board' of insurance profiteers makes an impersonal decision in direct contradiction of 'doctor's orders.' And everyday we hear the protests of those who want to keep these decisions in the hands of bureaucrats whose only motive is making more money. That's called free market.
I helped him get from the car into the house and volunteered to be on call for when he needs help getting up and down and I'm glad to do it but wonder what might happen if family and friends were not around to lend a hand.
Oh, but he did get a 'free' walker.
_____________
Lobbying efforts heat up on health care
10/19/09 - All sorts of special interest groups are stepping up lobbying efforts and spending millions to shape health legislation.

CNN reports: "The amount of money lobbyists are spending on health care reform could break records, and now that the five bills before Congress have cleared committee, that spending is expected to go into overdrive. 'It is sort of a Super Bowl of lobbying for health care reform. The lobbyists are winning so far. But the game's not over yet,' said Rep. Jim Cooper, D-Tennessee."

"Members of Congress feel they're getting slimed. ... The health care sector has spent $263 million this year lobbying Congress for changes to reform plans, a government watchdog group estimates. ... There are more than 3,000 people registered to lobby about health care, almost six lobbyists for every member of Congress. {more}