I ran across my copies of the Tennessean from Jan. 17 & 18, 1991; the first two days of the first gulf war. They were still in plastic sleeves, unopened since those days. I scanned the article from the 18th and the 'liberation begins' graphic from the 17th. Open up the scans in a new tab for easier reading.
The propaganda was well set up for this war. The photo below from CNN reminds me of the
fake broadcast that was leaked
this year.
This war was just the beginning of much more to come.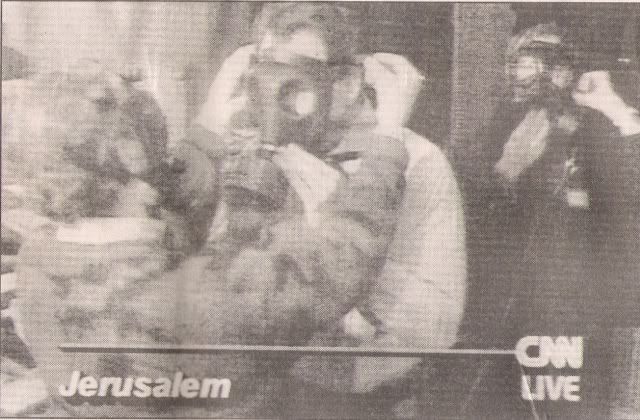 From Jan. 17, 1991 to today this 'liberation' of Iraq has included over 1 million liberated from life and several million more liberated from their homes. The vast majority of the population has been liberated from a sane existence.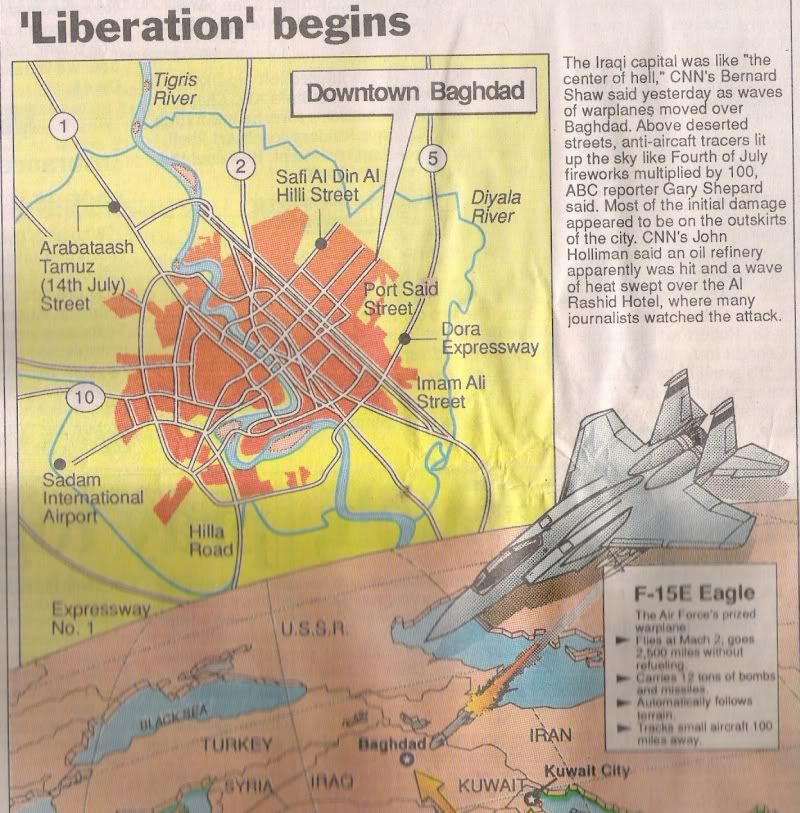 See:
Was 1991 Gulf War a prelude to the 2003 Iraq debacle?