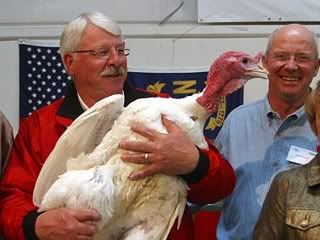 Traditions of the White House continue.....
North Carolina farmers send off turkey to be "pardoned" by President Obama.


President Barack Obama will address the nation on his new strategy for the war in Afghanistan Tuesday night from the U.S. Military Academy at West Point.

Military officials expect the president will deploy about 35,000, starting next year.

The president says the American people will support his strategy once they understand the perils of losing the war.
Have a nice Thanksgiving folks. For some who will follow their orders as pawns of empire, it will be the last one they ever know.