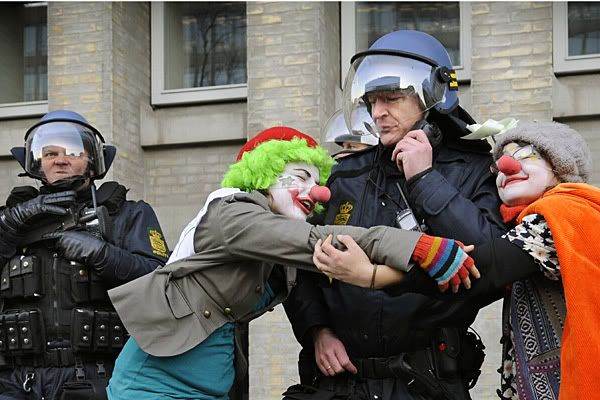 At the Copenhagen Climate Summit ...
"
The climate change adaptation fund
has to be created by mandatory contribution of developed countries as over and above their usual overseas development assistance fund."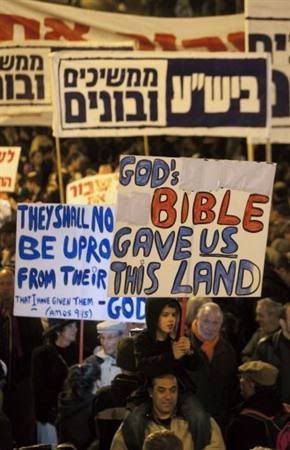 In Israel ...
Only weeks after pledging a 10 months settlements freeze
, Israel has just approved today listing some Jewish settlements in the West Bank as
"national priority zones"
. This is yet another example of the Netanyahu administration double talk on the issue which is the biggest stumbling block for peace in the Middle-East.
Today's decision by the Israeli cabinet to list the Jewish settlements in the occupied West Bank will entitle the communities in question to 41 million dollars in extra state funding.
The new funding will benefit 110,000 Jewish settlers.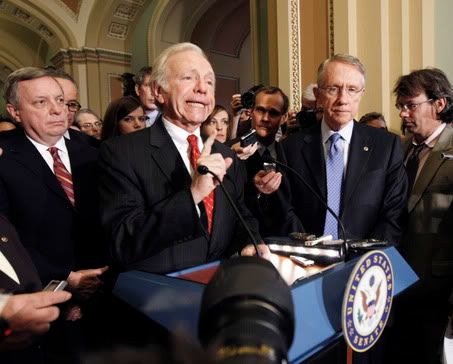 The US Senate is full of them ...
$1.1 trillion spending bill passes in Senate on Sunday.
and ...
Lieberman Tells Reid to His Face, He'll Vote Against Current Health Care Bill
Coulrophobia
is a fear of clowns. Sometimes it's understandable.