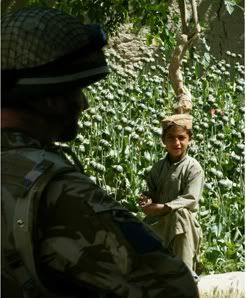 Or perhaps more accurately, a continuation of treason that moves from one administration and congress to the next.
How else can you put it?
Not one thing said over the last 8 years by our government about why we are in Afghanistan and Iraq is true. With few exceptions every elected official is a liar and murderer.
What could be more treasonous than lying us into wars with the results being an untold number of deaths? I suppose you could say that the catalyst, the false flag of 9/11, is right up at the top of the pantheon of treason.
Benedict Arnold
, often called America's most infamous traitor, was a boy scout in comparison to the Clinton/Bush/Cheney/Obama criminal syndicate.
It seems fitting that
Arnold's betrayal of West Point
in the Revolutionary War is the same place that Obama will give his treasonous speech tonight on the escalation in Afghanistan.
Arnold was never caught, tried and convicted for his crimes. He escaped to England where he lived out the rest of his life. Our modern day traitors have also escaped and haven't even had to leave. They are in plain sight.
And we just sit back, watch the traitors on television and do nothing.
Obama: "The first thing I will do as President is get our troops home. Take that to the bank."

Congrats Obamaites; You are Now in Bed With Rick Santorum, Greta Van Susteren and Fox News. Good job...

Gone but not forgotten -- the bin Laden revival tour

Another toothless Iraq inquiry. It can only confirm what most people already know: this was a war deliberately waged under a string of false pretenses

The War in Afghanistan: Right on Cue, Barry Soetoro Commits More US Forces For the Lost Cause!

A troop surge can only magnify the crime against Afghanistan

Bush and Blair Return

Demjanjuk on trial for alleged war crimes at Treblinka ... I mean Sobibor ... wait, It think it's Treblinka ... no, hang on a minute ... maybe it's Abu Graib ... no, no, sorry ... must be Long Kesh ... could be the Bastille ... Lubyanka?

Obama Impatient With Iran

Manning, Iraq, 9/11, Jews

Milking the Last Bloody Nickels from Enduring Lies.


Every day I look at the news, which I automatically identify as the particular lies and distortions of the moment. Then I know what it is that they want us to believe. I've got a pretty good idea of how we got into this mess. I'm a great deal less clear on how we are going to get out of it. {Visible}

Obama Does a Louis XVI