No need to watch the tube with all of their diversion and confusion, just listen to
NPR radio
every now and then. Cut to the chase ... get the bottom line ... They don't call it "national propaganda channel" for nothing.
Today's listening of 'all things considered' included a basic reading of how we can trade soil carbon credits and 'encourage' land holders to trap carbon on their land and hold it there. Some of that makes some sense, like growing stuff, but it seems this will be a big Wall Street enterprise. Right now I'm not exactly in the mood to give the bankers and traders any respect, so I'll pass on this investment.
NPR's feature story today is about the designated dissenter in the Copenhagen climate orgy, Saudi Arabia. Of course there can't be a 100% consensus. That would look like the whole thing is fixed. You can't have good guys without bad guys and the Saudis play the bad guy part very well as they always have. You might think they also may be a little worried as they look at the US/Israel movements to
'balkanize'
the entire middle east. Sort of a game of 'last man standing.' The Saudis hope that they're last.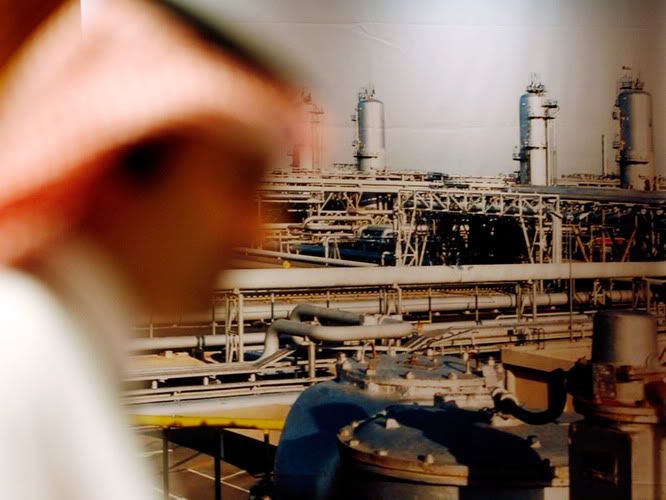 Saudi Arabia Tries To Stall Global Emissions Limits
photo NPR: a Saudi official stands in front of a giant Saudi oil industry picture at a hotel in the Red Sea port city of Jiddah, Saudi Arabia.
Don't you just love how they frame the debate with an image? They think they are photo artists.
Yes, NPR is the sophisticated spin. Telling us how the world according to the elite is being planned.
They want to be able to tell you "I told you so."