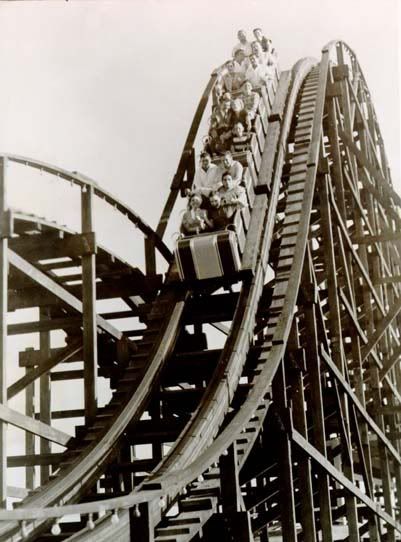 Keep the seat belt fastened, strap on that helmet and hang on.
As I have been frequently told ... "You ain't seen nothin' yet."
I'm sure there will be many predictions for the new year and the upcoming decade. Some of those predictions won't have to be wild eyed guesses. An objective look at the recent past and a jaded eye gazing upon the present will get you a few; more false flags, continued war, a growing divide between the rich and all the others are a few of the easy ones.
What's missing in any predictions are the unknown. The powers that be have their hand on the joy stick of the roller coaster ride they've sent us on but have they paid attention to all of the details? Like tightening the bolts on the track, a little preventive maintenance goes a long way. But when you're too busy taking the ticket money from the thrill seekers and trying to maximize profits in a short time, some things get overlooked.
Is a derailment inevitable? The folks on the ride at the time of the crash won't be lucky but those waiting in line may take pause and not want to get back on even when the carnival barkers say it's safe once again.
Perhaps we should prepare physically, mentally and ethically for a world that doesn't have the round and round, up and down of an aging roller coaster. The ride was fun once upon a time but sometimes walking is healthier. The coaster's wood is rotting, the rails are rusty and a few of the bolts holding it together are missing.
I hear the creaking at every turn. It won't be long now.