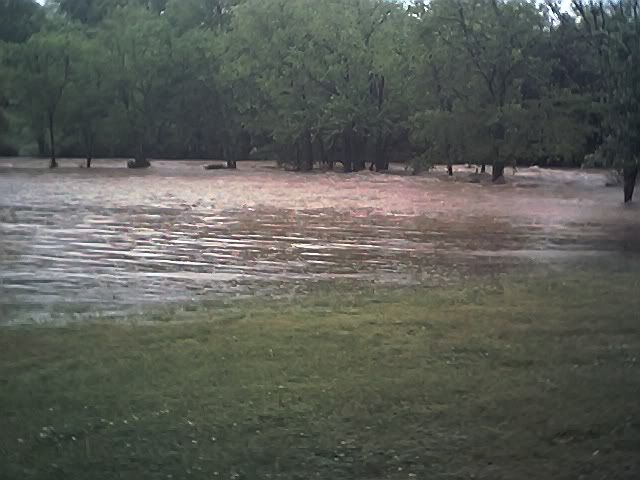 Lookin' Out My Front Door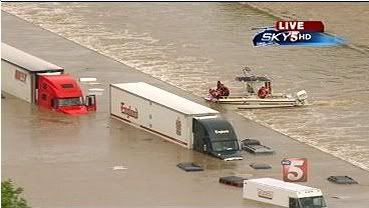 Middle Tennessee is flooded. Heavy storms, Interstates 24 and 40 and many other roads shut down. 8 to 13 inches of rain ... so far.
Several more inches of rain expected tonight. More tomorrow.
In our lifetime ... this is shaping up to be the big one.
A
portable classroom
floats down I-24 in Nashville .....
Flooding Photos from the Tennessean
Tennessee Flooding Kills 5
NewsChannel5 Photos
WSMV reports and photos
Flood Rescue on I-24 at Bell Road Exit video
~~~~~~~
May 2 ... The Nashville area continues to get pounded with rain. Reports are that some middle TN areas have gotten over 15 inches. Speculation is that some may get up to 20 inches before it's over.
Parts of downtown Nashville are under water, up to six feet deep.
5:15 pm: So far Nashville has over 13.5 inches of rain in 2 days. 25% of the average yearly total.
8:15 pm: 5 confirmed dead in Nashville. At least two are missing.
9:40 pm: The Cumberland River is at 50 feet, 10 feet above flood stage in downtown Nashville.
Opryland Hotel Evacuates 1500 guests
Rock Quarry video
Tennessean updates
TEMA asks National Guard to help with flood rescue
Andrea Silva and Jamey Howell
cling to Howell's jeep Sunday morning when flash flooding from Station Camp Creek overtook their vehicle.
Dover Anthony
sings as he overlooks the parking lot of submerged cars at the Knights Motel in East Nashville.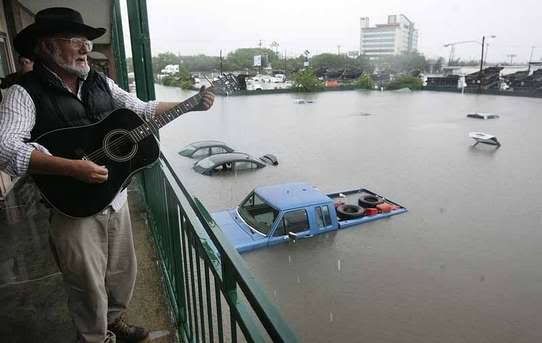 A man moves his kayak
through rising flood waters on Hillsboro Rd. in Franklin , Tenn., Sunday, May 2, 2010.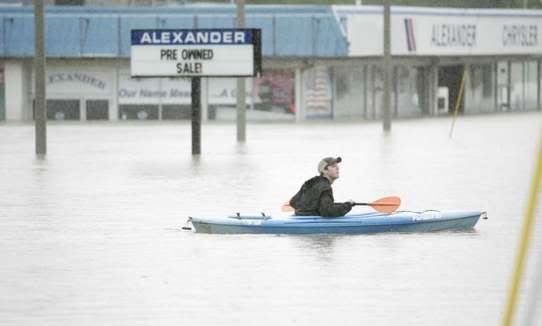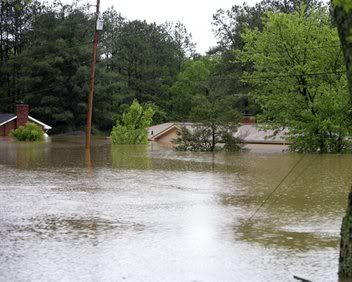 The park 1/4 mile away from my house.