The 10th anniversary of 9/11 is turning out to be both absurd and surreal.
Propaganda for profit is even targeting the little kids with
a coloring book
so full of crap that it would make Fox News blush.
According to
the NY Times
, the White House has issued detailed guidelines/talking points to government officials on how to commemorate the 10th anniversary of the Sept. 11 attacks but with slightly different versions for domestic or foreign consumption.Very Orwellian.
This 9/11,
Obama and wife
will tour all three false flag sites, say a few empty words and return to the Washington National Cathedral.for a fake and deceptive interfaith prayer and concert service. The only 'faith' involved will be the worship of money and power and lies.
The NFL
confirms that they are buying their way into further favor with the scam by donating a million bucks to the three 'memorials' and a couple of charities with dubious intentions.
T-shirts
only $20.00.
The key word for 9/11 'remembrance' seems to officially have become 'service.' This is led by a federal agency called
The Corporation for National and Community Service.
Since when is a federal agency a corporation?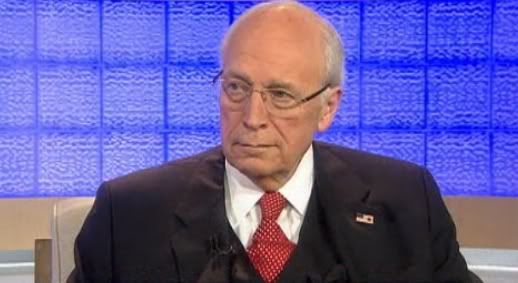 Perhaps the worst of the worst is the
Dick Cheney tour
promoting his new book and capitalizing on the lead up to the anniversary. I've about given up hope that the sick bastard will pay for his murderous treason of 9/11, the war crimes and the profiteering so I'll just hope for his demise to come quickly and not drag out the anticipation as Henry Kissinger has.
I don't really think the average joe and jill who takes at face value the official 9/11 story really cares much about the anniversary. Is anyone on the street talking about it? Very few. It's all a media and government psyops anyway. Just like the original event.
If anyone was to care and ask questions just say "No, we don't yet know exactly the hows of 9/11 but when it comes to
the whos
, we have a pretty good idea. Israel and the Mossad had the
motives
and much of the means but had big help from some in the
CIA
, the
FBI
, the
Pentagon
, the
Bush administration
and
New York officials
. The 9/11 commission, NIST and media cover ups were the icing on the cake."

It sometimes helps to add that ...
"Every picture tells a story."
and ...
"Looks like a building being blown up to me."
Most folks tend to be at least curious after watching this compilation of the collapse of building 7.


Joseph Goebbels knew his stuff ... He probably never imagined the extent to which his words and techniques would be expanded on and utilized.


"If you tell a lie big enough and keep repeating it, people will eventually come to believe it. The lie can be maintained only for such time as the State can shield the people from the political, economic and/or military consequences of the lie. It thus becomes vitally important for the State to use all of its powers to repress dissent, for the truth is the mortal enemy of the lie, and thus by extension, the truth is the greatest enemy of the State."