The
Murfreesboro Tennessee Mosque
once again hits the news. This time the same judge that allowed the construction to begin now makes another
ruling
that
Mosque supporters and opponents
disagree on whether the ruling means construction work at the site should stop immediately.
Anyway, the
bigots are rejoicing
and feeling vindicated. Creepy 6
th
district congressional candidate
Lou Ann Zelenik
chimed in:
"This was not an issue of freedom of religion. Islam does not claim to be a religion, but a social and political system that intends to dominate every facet of our lives and seeks to dominate it's host culture by any means including force and violence."
Zelenik almost makes our current congressperson, Israel firster
Diane Black
, look good ... almost.
Rutherford County had no problem
approving a Buddhist Temple
but then Buddhists were not the fall guys for the false flag of 9/11.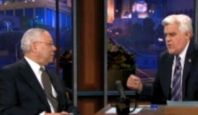 In other local news, professional liar and war criminal Colin Powell comes to Nashville hawking his new book
It Worked For Me.
Powell
says he's sorry for his lies in front of the UN to gain sympathy for invading Iraq but it was just 'bad intelligence information.' How was he to know? He was just Secretary of State. Oops, 4,000 dead American soldiers and maybe over a million dead Iraqis. Oh but "It worked for me."
Powell's conversation tonight is being hosted by 'Christian' Belmont University who last year hired
Alberto Gonzales
. They just love these Bush era criminals, don't they?
Current revisionist history continues to dominate in a country where the fraud of Islamophobia and tours and TV time by those who should be in prison for crimes against humanity are selling books and it's seen as 'normal.'
Normal just ain't what it used to be. On second thought, we've been living in a media psyops all our lives.