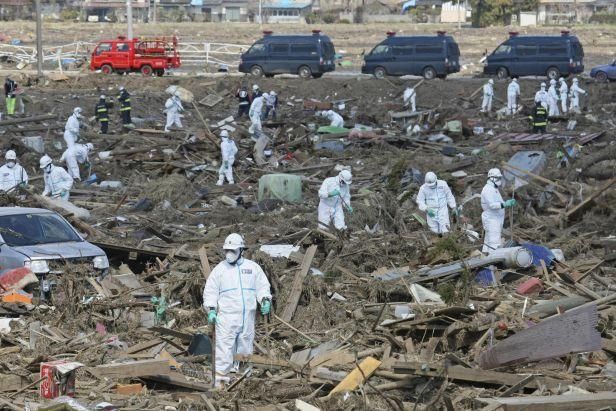 Here's a question for you. Would you send your child to Fukushima to help clean up debris?
Apparently a number of parents say yes and even pay a chunk of change for their kid's educational opportunity at the new 'ground zero.'
A contingent of 10 students and two professors from Middle Tennessee State University will leave Nashville early Monday, June 4, to participate in the cleanup and rebuilding mission in Fukushima, Japan.
Each student will pay a fee of $1,000 to cover all instruction fees, lodging and international airfare from Nashville to Japan.
The Japanese government announced Feb. 21 that the country has cleaned up only five percent of the rubble more than a year later.
Here's the kicker .....
MTSU has assessed the current situation and consulted with Fukushima University," said David Schmidt, vice provost for international affairs. "At no time while engaged in program-related activities will students be in areas where the U.S. government recommends its citizens avoid travel."
They will only be in the areas that our government says is safe so I guess everything is A-OK. No word on whether the students will wear 'safe suits' during the clean up as in the photo above. Maybe they will be in and out before full scale burning of the debris begins. Of course
Japan says
there is
no cesium of any dangerous level in a recent trial incineration of debris.
The students, their parents and their professors must have not heard this from a very truthful Japanese official:
"People can not trust government."
I don't think parents should be overly protective of their kids but whatever happened to "err on the side of caution?"