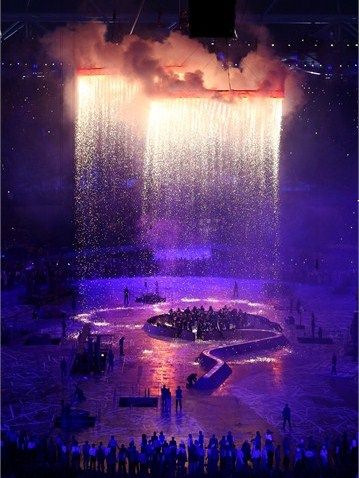 From the opening to the closing ceremonies there will be much to talk about and not all of it will be about the athletes. Symbolism is abundant and much of it is in-your-face. Perhaps it is all to keep us spinning our wheels looking for hidden meanings.
I'd say it has crossed all of our minds that the Games provide a very good distraction from something that could happen elsewhere. Something that fits an agenda.
As Peter Chamberlin
says,
"The American-Zionist government used the previous Chinese Olympics in 2008 as cover for the Georgia-Russia war. What will they attempt this time around?"
Let's see, we've an old
cookbook
full of recipes here and it looks like this cake has been in the oven for a long time.
In order to distract people who may be too troublesome from discussions of questions of the political we are now putting forward what we allege to be new questions of the political, namely, questions of industry. In this sphere let them discuss themselves silly! The masses are agreed to remain inactive, to take a rest from what they suppose to be political only on condition of being found new employments, in which we are prescribing them something that looks like the same political object. In order that the masses themselves may not guess what they are about WE FURTHER DISTRACT THEM WITH AMUSEMENTS, GAMES, PASTIMES, PASSIONS, PEOPLE'S PALACES .... SOON WE SHALL BEGIN THROUGH THE PRESS TO PROPOSE COMPETITIONS IN ART, IN SPORT IN ALL KINDS: these interests will finally distract their minds from questions in which we should find ourselves compelled to oppose them. Growing more and more disaccustomed to reflect and form any opinions of their own, people will begin to talk in the same tone as we because we alone shall be offering them new directions for thought ... of course through such persons as will not be suspected of solidarity with us.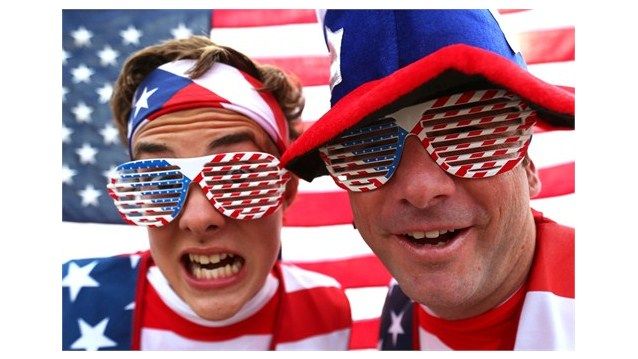 Lord Voldemort looms over the opening ceremony.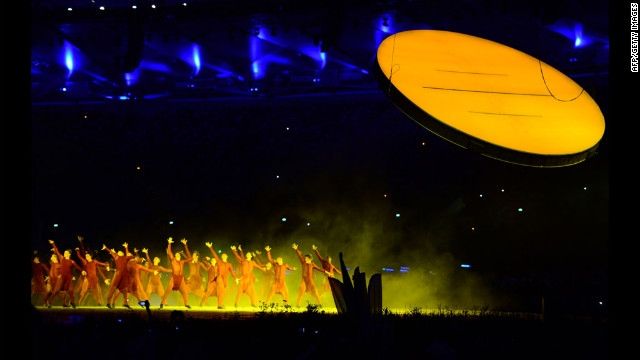 Dancers perform under a "setting sun" in a scene dramatizing the struggle between life and death.
It began gently, with the hymn "Jerusalem".......