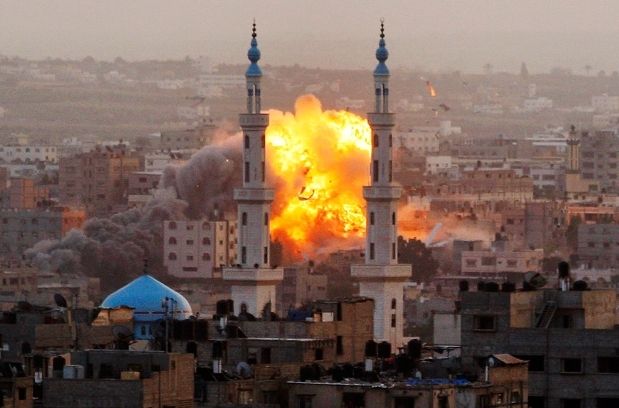 "Deconstructing the Twinkie is like trying to deconstruct the universe."
Don't worry folks, jobs may be lost but the Twinkie will be back. Foreign made and just as 'good.' Poor
school kids
are wondering where there next dose of 'wonder bread' is coming from but few are wondering how their little brothers and sisters in Gaza can even eat at all while under aerial bombardment.
The kiddies can't canvass the neighborhood selling donuts for money for Palestinian relief. Nope, support to rock throwing 'terrorist' children remains illegal at least until Bill Clinton figures out a way to steal the donations. Our students can stand up in their classroom and say the pledge of allegiance to Israel I think. No one is going to stop them from doing that.
Hey kids, bonus question of the day...
Why
does the US spend more on Isreali defense than the Israelis do?
and the answer is....
All those with the correct answer receive a free trip to the museum, again. Incorrect answerers will have to read all of the Elie Wiesel books, again.
Cheerleader camps are introducing new yells...
Nile to Euphrates
Nile to Euphrates
Yeah, Rah!
Today is the anniversary of the Jonestown event. So what does this have to do with Twinkies and Gaza? Well,
brainwashing
comes in many different forms and kool-aid is still a very popular drink... now fortified right at home with GMO beet sugar which works just as good as cyanide, only slower.
Just as I thought. Magic skyscraper collapses from fire still only happen in New York City.
Further questions should be directed to the John Hagee
Hotline
. I heard he's hoarding a few cases of Twinkies but I doubt they will last long. Is it true that the rapture can actually suck up to the sky that much weight? To the Ding Dongs that surround him...watch your stash. Anyone who supports the thievery of Israel wouldn't think twice about swiping your last American made Twinkie.