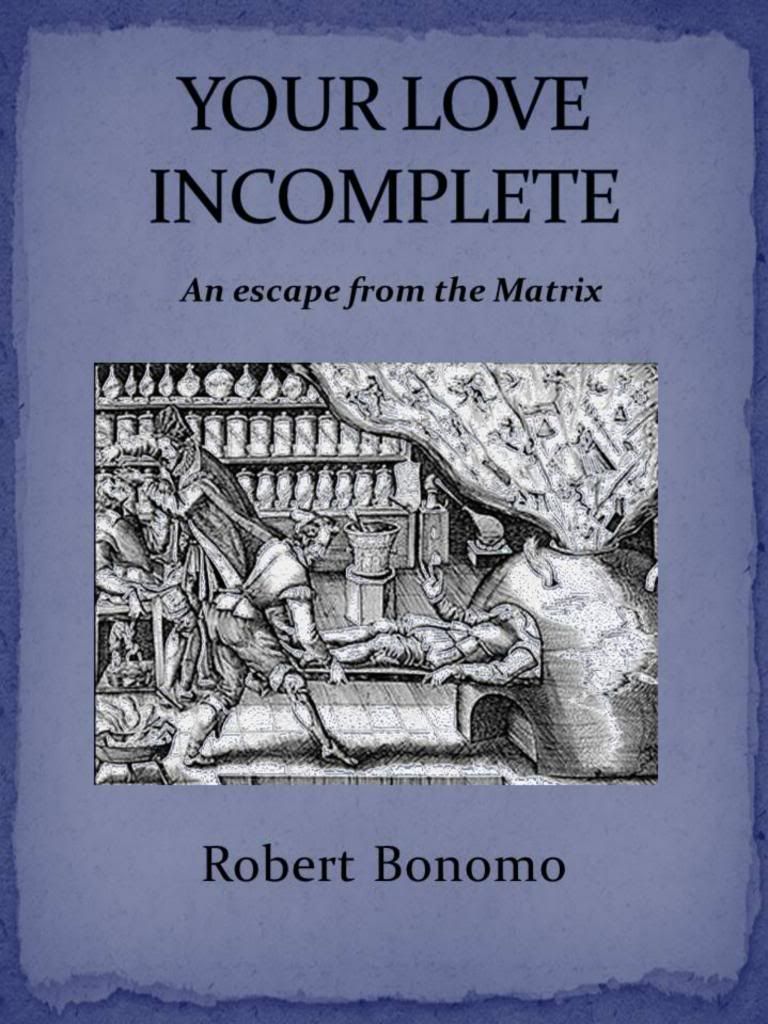 The following comment was left at
Visible's place
from
Robert Bonomo...
Hi
I've recently published a new novel, Your Love Incomplete, and I'm offering it as a free download. I decided to offer for free because I feel charging for it would seriously limit its readership.
Here is the link:
https://www.smashwords.com/books/view/343638
The story follows a Silicon Valley internet marketer mildly obsessed with conspiracy theories and the shift that occurs within him after he encounters an esoterically oriented friend of his father.
So often in our media the person interested in the non-official version of history is portrayed as unbalanced, but in Your Love Incomplete conspiratorial thinking is the catalyst for the main characters journey to spiritual awakening.
There is a strong anarchist flavor to the book, it goes under the hood of the online marketing world and there is plenty of esotericism as the story carries the main character from the SF Bay Area, to New York City, Spain and the Russian Far East.
This is the tale of someone who woke up to the Matrix, but not until he lost everything and wound up in a very strange land. I think this story will resonate with many of the who follow Smoking Mirrors and The Red Lion, which I discovered here, was a big inspiration. I offer it as my contribution to that transformation we are all seeking.
I hope you enjoy it and all the best.
___________
It's fiction but from what I've read so far it's an interesting read and it's a free download which is always a plus.