The strategy of tension keeps moving around so no predictable pattern can be established.
Earlier this last week it was the DC Navy Yard and this time it's
Kenya
and the attack is in an
upscale
Israeli owned
mall
.
The dead
include Africans, Europeans, Asians and North Americans. So far no reports of any Israelis killed even though there's a
Dead Sea mud
kiosk there which you might think would be a top priority for any self respecting 'terrorist.'
Israeli advisers
are johnny-on-the-spot
to help
formulate a strategy though.
Ilana Stein, a spokeswoman for Israel's Ministry of Foreign Affairs, said the attack took place near the ArtCaffe, an Israeli-owned coffee shop and bakery popular with foreigners that is one of 80 businesses in the mall. Ms. Stein said that one Israeli had been lightly injured, that three others had escaped unharmed and that Israelis had not been specifically targeted. "This time, the story is not about Israel," Ms. Stein said.
Not about Israel eh? The mall is well insured I'm sure so little long term economic damage there.
The recent discovery of oil deposits in Kenya's Turkana County could increase insecurity in the region.
No kidding?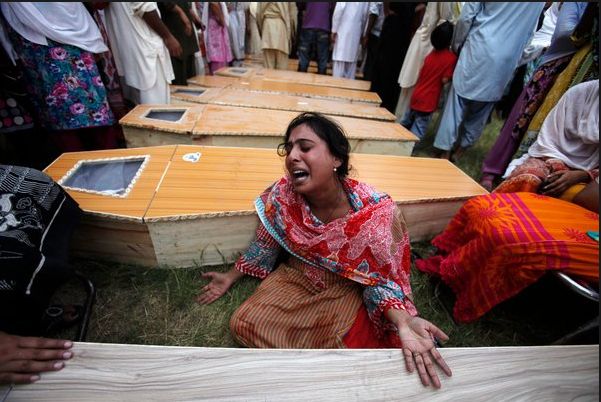 Not getting quite the publicity is the
bombing of a Christian church
in
Peshawar Pakistan
where according to reports the death toll is even higher than in Nairobi.
It's the same shadows at play in both of these attacks with elements of the
CIA
, NATO, Israel and Pakistan intelligence involved. Directly or indirectly, it's our money, plus interest to the bankers, paying for the killing.
The
Operation Gladio
tactics tend to work. Why mess with success? More to come but don't look for the MSM to ever make the connection.between Gladio's past and their present incarnations.
You had to attack civilians, the people, women, children, innocent people, unknown people far removed from any political game. The reason was quite simple: to force ... the public to turn to the state to ask for greater security."