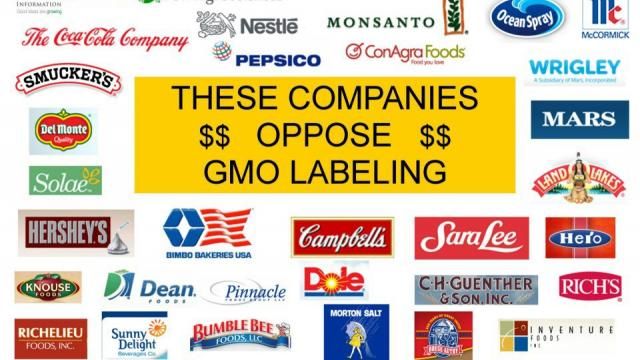 How could the folks of the state of Washington which recently voted for a form of marijuana legalization, as flawed as it may have been, now have voted against a simple
ballot initiative
for the labeling of GMO ingredients in foods?
Some early polling showed those favoring the labeling were a significant majority. So much for polls.
Was the vote count rigged? It certainly could have been or was it the blitz of tens of millions of poison dollars from corporations for ads and propaganda that swayed the voters? Money that came mostly from outside the state.
"OMG, the price of my Cheetos and Cokes will go up. Can't have that." Was it the repetition of "The consumers will be confused" effective?
It's disappointing but hardly surprising. California couldn't pass a GMO labeling initiative either.
Still, educated people do have a choice, at least until all crops are contaminated. We can
boycott
the parasitic corporations and encourage and support small farmers and companies that don't use GMOs. There are no laws restricting non-GMO labels...yet.
We may live in the Corporate States of America and we may be down but we're not out. Knowledge and truth are strange things. They get beaten back but never really go away. It's all up to us.